Services
Lifestyle & Personal Transformation Coach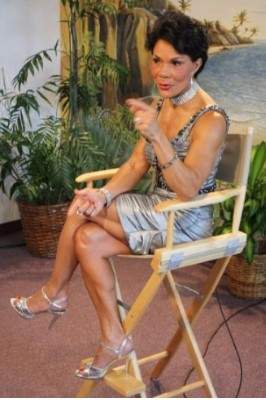 Dr. Josefina will help you unleash your own greatness within all areas of your life: family, career, finances, relationships, health, and spirituality.
Working With Josefina
As your transformation coach, we first get together to find out EXACTLY what you really want for yourself. Once we create objectives that are clearly in line with your personal values and professional vision, we devise a tailored plan that is likely to naturally and consistently take actions to reach those objectives.
Personal Transformation Coaching is a service that Dr. Josefina provides to all individuals desiring to reinvent and transform themselves. Your Personal Transformatoin entails the optimization of you as a person on many levels, including your physical, mental, emotional and spiritual components.
We can connect using the following: Skype, FaceTime, Messenger, WhatsApp, Email and Phone.
Personal Development Seminar
This service is offered to individuals and organizations.
To book Dr. Josefina for a seminar contact DrJosefinaMonasterio@gmail.com.
This seminar is a program designed to help attendees to free themselves from self-imposed limitations. This class provides a caring environment and opportunity to create the type of life you truly want. You must be ready and willing to move beyond the personal accomplishments you have achieved. To progress you must step outside of the limiting box of comfort and familiarity. This Adventure will take you to a place of infinite possibilities. You need to bring your imagination, dreams and your courage in order to create the type of life you desire.
During this journey, you must travel lightly so that you may:
Remove the roadblocks that hamper achievement of your personal best.
Discover the dynamics of attitude.
Set decisive goals.
Re-define your self-image, the key that determines your success or failure.
Create the life that you really want.
Eliminate your self-sabotaging behaviors. The power to transform your life belongs to you.
Your Transformational VIP Retreat
This is an exclusive service offered to individuals that are looking to go beyond their limitations and are committed to their personal growth. During the retreat, you will spend time with Dr. Josefina individually or as part of a group. You will be able to work with her very closely by following her morning rituals, workouts, and overall daily routine. In addition, through her unique personal growth sessions, you will be able to create a blueprint for a lifestyle that meets your needs.
This Transformational VIP Retreat has been carefully designed to help you optimize your lifestyle, move past struggles, improve emotional wellbeing, breakthrough limiting beliefs and reach your highest potential. Once you go through this program your life will never be the same again! Dr. Josefina will work with you for a head to toe transformation.
These are a few questions you can ask yourself to discover if the Transformational VIP Retreat is for you:
Do you see that your body is not responding the way you want?
Do you think that life goes down after 40?
Do you feel that you lost your connection with your beliefs?
If you answered yes to any of these questions, you will be able to benefit from this special program.
Click here for more information about the Transformational VIP Retreat, or to apply to attend.
"Aerodynamically, the bumblebee shouldn't be able to fly, but the bumblebee doesn't know that, so it goes on flying."
Dr. Josefina is available for speaking engagement, seminars and retreats, personally, for corporations, academic institutions, businesses, or churches.